A Cheerleader Compartment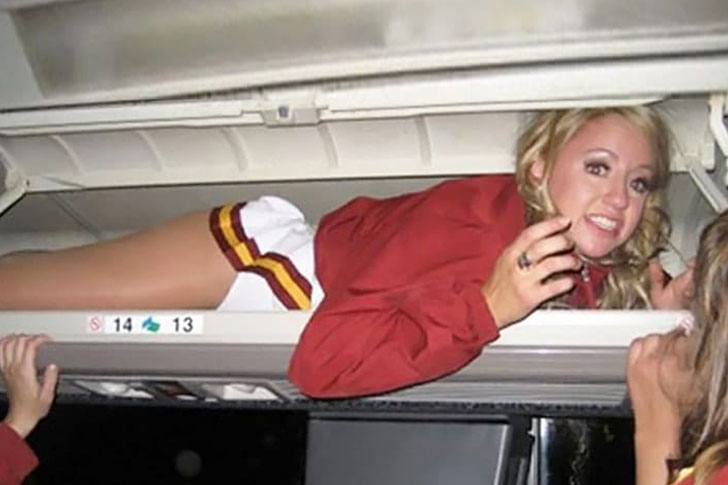 Cheerleading – it's not just pom-poms and high kicks, it's a tough-as-nails sport with a grin. But hey, that doesn't mean cheerleaders can't bring the party! From Timbuktu to Toronto, there's a cheer-off happening. It's so wild, teams burn through their dollars quicker than a rocket, just to hit the road.
And that road? More like a laugh-trip! Sure, they could snooze or sunbathe, but why not play a round of "Are you braver than a cheerleader?" Legend has it, one dare was a game of suitcase sardines. Slightly snug, but hey, looks like there's just enough room for a cheerleader in the luggage!