The world is full of mysteries. You may have encountered someone who looks really familiar just for you to realize that the person actually looks like you. Some even claim that they look like a certain celebrity.
Well, it can be true because this article can prove that even celebrities have their doppelgangers. Some may have even existed before you were born. In this gallery, you can see different celebrities and their doppelgangers that have lived even decades before them. While for some, they don't just look alike. They even have the same hobbies and careers.
Eddie Murphy and an unknown man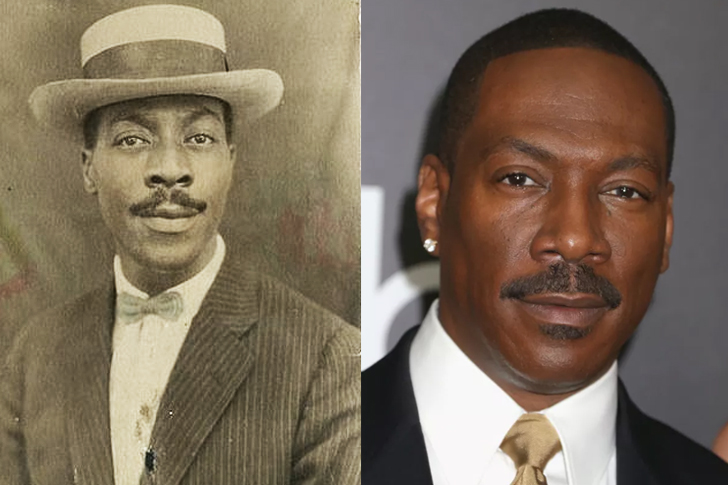 Who would have thought that this unknown man would look like Eddie Murphy? It looks like Eddie has just taken a photograph and printed it in sepia. As we all know, Eddie Murphy is a famous actor, comedian, producer, singer, and producer. His career kicked off as a comedian doing stand-up comedy in the early months of 1970. As inspiration, he mentioned that he listened to Richard Pryor's albums when he was just 15-years-old. Also, he became a regular cast member on Saturday Night Live and was pointed out as someone who is a breath of fresh air into the show during the 1980s. He also has done voice acting, and one of his famous roles is Donkey in the movie Shrek. Now, his current net worth is estimated to be $120 million. Safe to say that bankruptcy is quite far for this famous comedian.
Anne Hathaway and Spanish Painter Francisco Jose de Goya y Lucientes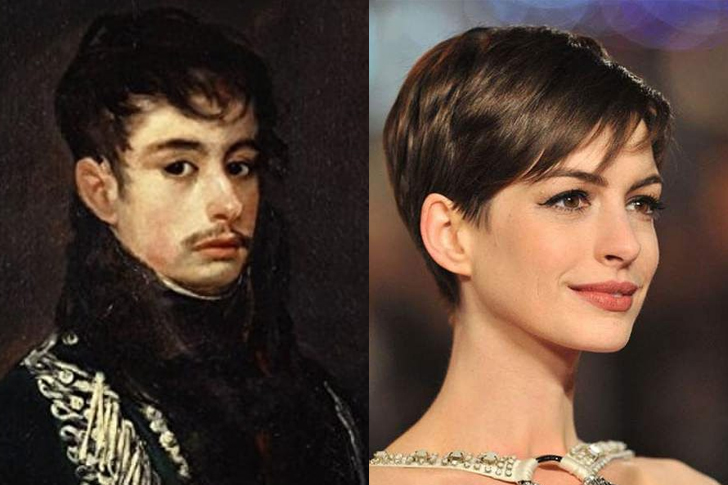 One of the famous actresses and singers in Hollywood is Anne Hathaway. She has been dominating the Hollywood scene for the past two decades. Anne has starred in multiple successful films such as The Princess Diaries, Bride Wars, Devil Wears Prada, and Ocean's 8. With that, she has a net worth of $35 million. On the other hand, her doppelganger Francisco Jose de Goya y Lucientes was a Spanish Romantic painter who was considered to be the most important painter in the 18th and 19th centuries. His engravings, drawings, and paintings have reflected the contemporary evolution that had major influence on some of the best painters in the 19th and 20th century.
Peter Dinklage and Sebastián of Morra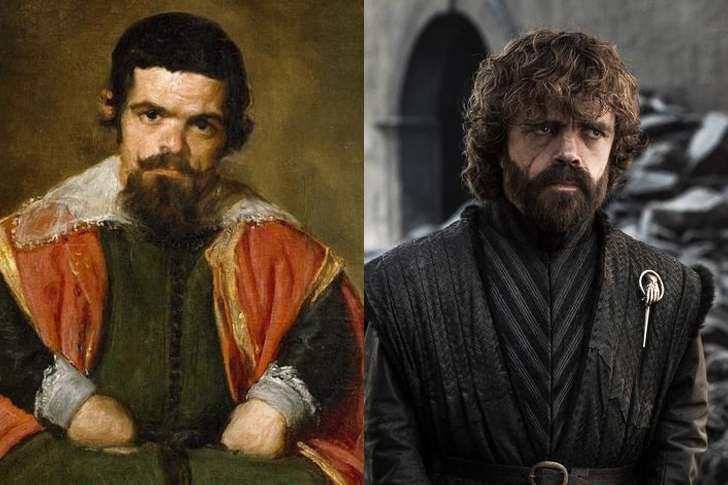 Peter Dinklage is next on the list. His doppelganger Sebastián de Morra doesn't have much of information. But what the records revealed is that he is the court jester of Philip IV. The portrait was done by Diego Velasquez, which enabled us to see how he looks. He does look like the American actor Peter Dinklage. Dinklage is one of the award-winning actors in Hollywood. His debut film is Living in Oblivion in 1995. He then had multiple roles in different films and TV series. Of which are Penelope, Underdog, Pixels, and the most recent one is Avengers: Infinity War. Also, he is famous for playing the role of Tyron Lannister in HBO's acclaimed TV series Game of Thrones. In fact, he already won a Golden Globe. Moreover, Dinklage is far from having problems with loans and bankruptcy, as his finances are doing well for him. Having a net worth of $15 million, it's safe to say that it is all good for this little guy.
Ellen DeGeneres and Henry David Thoreau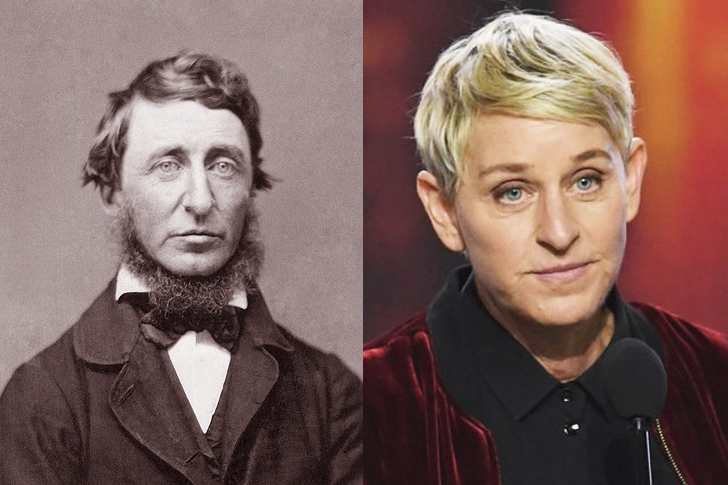 It might be quite odd considering their genders are different, but who would have thought that Ellen DeGeneres and Henry David Thoreau would look the same? They have an uncanny resemblance with their soulful, bright eyes. In case you wonder if they are related, well unfortunately, no. Ellen is an American celebrity who is known for her edgy sense of humor. Aside from acting, she is hosts her longest-running talk show, Ellen. Thanks to her talents, she has garnered $450 million as net worth. On the other hand, Henry David Thoreau is a poet, historian, and author, which he is best known for his book Walden.
Liam Neeson and Fidel Castro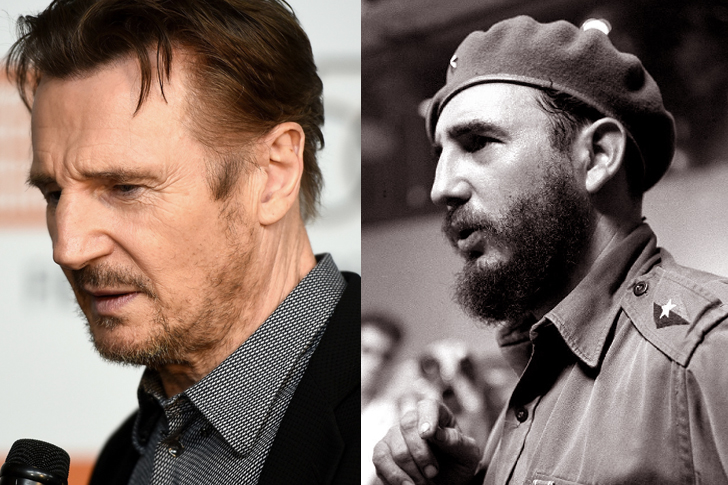 Next on the list are Liam Neeson and Fidel Castro. No, Liam does not act as a Cuban dictator on his spare time, but the resemblance is quite strong. Both of them obviously have good looks with prominent nose. Liam is from Northern Ireland and as many would know, he had been nominated for many awards. He was even considered to be one of the 100 hottest stars in the history according to Empire magazine. Having multiple famous roles such as the protagonist of the 1993 movie Schindler's List as well as in Star Wars: The Phantom Menace, Liam has a net worth of $85 million. Meanwhile, his doppelganger Fidel Castro is a communist revolutionary who rose into power in Cuba. He has been considered to be one of the longest-serving heads of the state who was not a royalty as he served from the 1950s until his death in 2016.
Christina Aguilera and Ginger Rogers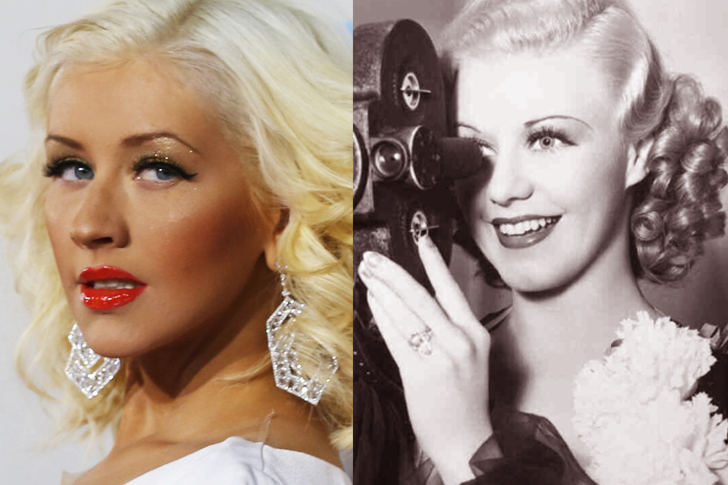 Both having a prominent jawline and beautiful eyes, Ginger Rogers and Christina Aguilera is the next pair. Both are excellent dancers, singers, and entertainers. Not only do they look alike but they also share the same talents. Aguilera was able to earn a $130 million net worth, thanks to her records that had been sold for more than 75 million. As for Ginger Rogers, she was a famous American celebrity during the 1940s. She was known for her role in the movie Kitty Foyle, and also for performing in many musical films during her showbiz life.
Nicolas Cage and person from the Civil War Era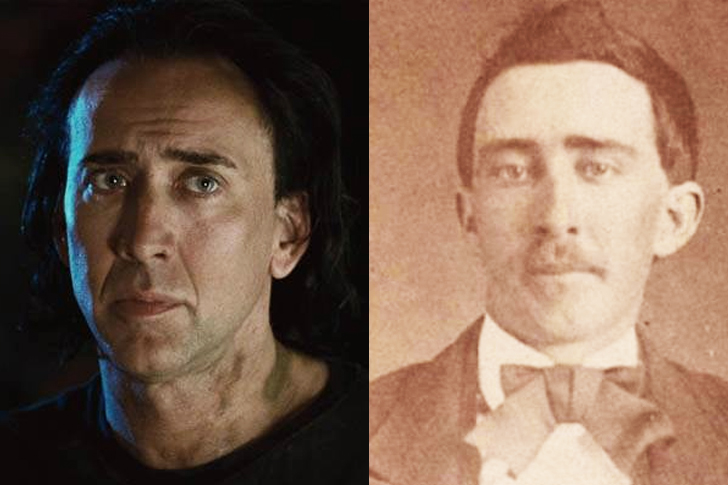 The strange resemblance of Nicolas Cage and a person whose photograph was captured during the Civil War Era is astonishing. Who would expect that a man living in the mid to late 1800s would resemble the famous celebrity? Born as Nicolas Kim Coppola, Nicolas has been working as an actor and has a net worth of $25 million. He played different roles since his debut in 1982. Not only is he an actor, but he is also a producer and director. His debut film as a director is Sonny. Also, he is active in his charity work.
Christian Bale and an unknown man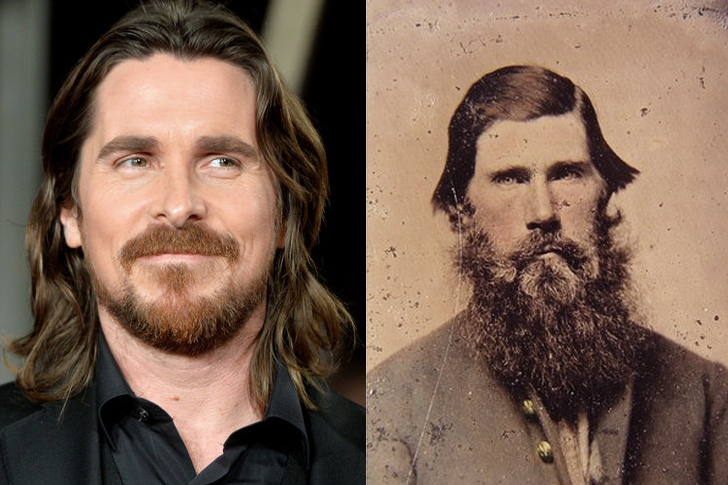 This unknown man has so much in common with Christian Bale. The unknown man in the photographed is estimated to live around the 1800s to the early 1900s. They both have a resemblance especially their eyes, as well as the shapes of their faces. Having a net worth of $80 million, Christian has starred in multiple successful films and one of which is the Dark Knight franchise. Aside from being an actor, he is also an advocate for the environment and supports many environmental groups including the Sea Shepherd Conservation Society, Greenpeace, and the WWF.
Queen Latifah and Zora Neale Hurston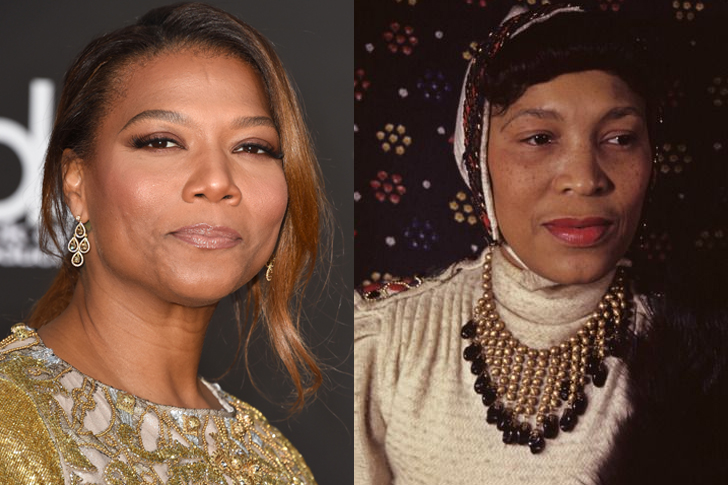 The next set of celebrity look-alike is Zora Neale Hurston and Queen Latifah. Zora Neale Hurston is known as an influential author of African-American literature, an anthropologist, and filmmaker who portrayed the racial struggles in South America in the early 20th century. On the other hand, Queen Latifah is known for her acting and rap music. As a matter of fact, her debut album made a huge hit with over 1 million copies sold. Thanks to her talent in both acting and music, she had a net worth of $60 million. Money management is quite easy for Queen Latifah as no signs of bankruptcy has been found.
Orlando Bloom and a Romanian painter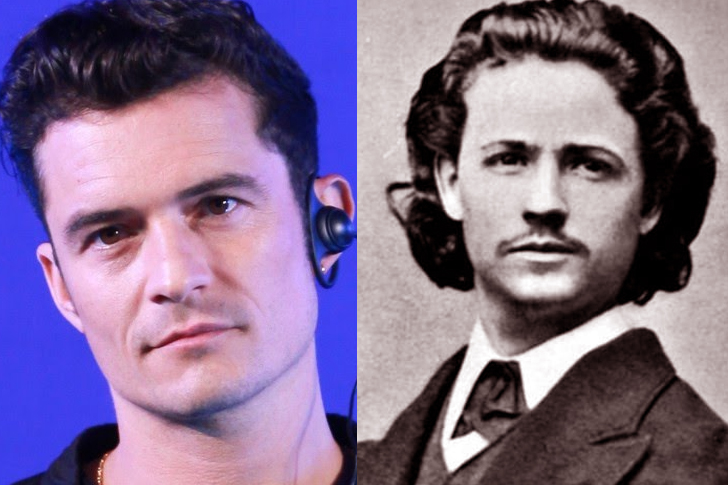 This well-known Romanian painter namely Nicolae Grigorescu must be sought after during his time. After all, he does look like Orlando Bloom, who is one of the hottest Hollywood celebrities today. He is an English actor who made his breakthrough roles in franchise movies. Franchise films such as The Lord of the Rings and Pirates of the Caribbean are among his successful projects as an actor. Not only that, he is also proficient in theater and humanitarian work. He gained $35 million as net worth and is currently producing films. Nicolae Grigorescu, on the other hand, is the father of modern Romanian painting. He died while painting his artwork entitled The Return from the Fair.